OUR STORY
Salad Chef was established in July 1993, with personal savings forming the main portion of the seed capital to fund the venture, with small assistance from a bank.
The location chosen for this venture was Vasant Vihar; a premier residential locality of New Delhi, associated mainly with a strata of residents, who typically, apart from a high disposable income have an outlook, which encompasses health food as a need as well as a lifestyle statement. The objective was to bring together a unique concept offering a variety of fresh salads and add ons such as sandwiches, burgers, bakery & confectionery.
Salad chef became the Pioneers in introducing the calorific count against the products in the Menu and in providing the nutritional chart for the knowledge of its patrons in 1994.
The response was tremendous; the popularity of the Brand grew through word of mouth and regular coverage in popular daily newspapers. It was also ensured that there was a consistent improvement and up gradation of the product range through a rigorous customer feedback system backed by a dependable and ever innovative R&D team.
After the success, it also conducted & coordinated the organization of Salad festival in the city. The High point of Salad festivals was spread of four course 40-50 salads. With the increase in the awareness of Salad concept, Salad Chef ventured into out-doors catering business for different parties and festive occasions
In 2005, Salad Chef Trading Company was formed to expand the business. It operated seven stores in the Delhi and NCR region. People & media both regard salad chef as "THE" Salad bar.
Salad chef again added one more First to its repertoire by evolving the cuisine and serving Salads and sandwiches as wholesome meal, "salad with soup and garlic bun and sandwiches with soup ", it also introduced Healthy Meal combos comprising of salads and soups along with main course.
Gradually Elaborate Beverage section was added to the menu, offering Fresh juices and fresh natural Fizzes, smoothies, yoghurt drinks and shakes without any added colours, flavours, additives and preservatives.
The Evolution of concept has been a continuous process at Salad chef since its inception and latest additions to the Menu have been Delicious & juicy steak n buns, sumptuous Salad filled Pita Sandwiches and Exotic Multigrain Italian style grilled Panini's. The last but not the least, Inclusion of Egg free desserts has been like icing on the menu.
OUTDOOR CATERINGS:
Salad chef added outdoor catering services in 2001 with Mobile Salad bar Carts to its range of services and then continuously evolved and Today Salad chef offers various cuisine counters for the events from appetizer to dessert . These counters consist of appetizer/ soup, salad, a la carte readymade dishes, live dishes stations and desserts specific to cuisines being ordered. The cuisines it deals in are,
1.Exotic Salad Bars
2.Super food Salad Station
3.Mexican
4.Italian
5.Moroccan/Arabian
6.Lebanese
7.Thai/Chinese
8.Japanese/ Mongolian
9.Continental
10.Fast food snack stations
THE TEAM:
The Team, which started the concept, consists of Ex Chefs from best five star hotels and food & dairy technologists, which has been instrumental in delivering highest quality of Healthy food with taste for twenty years and the Product remains the core strength of "salad chef", with immense goodwill amongst Clients.
CONCEPT:
It is a Healthy & Any time Meal concept.


It is a Salad and Sandwich Bar Concept, with products created from natural and healthy Ingredients with a balanced Nutritional content.


The product offering consists of salads, salad sandwiches, salad burgers, stock and puree soups and Fresh Natural juices(without additives such as color, sugar and flavors)


Guests have the option to create their own salads, sandwiches and meals with the help of skilled chefs beside choosing from a range of more than 30 standard salads and nearly 35 plus standard sandwiches


Salads, sandwiches and meals are served with light stock soups as an appetizer to "light" the digestive fires!


All Breads served are either whole wheat or Multi grain or brown Healthy Breads.



VISION:

Salad Chef plans to expand its Salad Bar cum Healthy Food stores and take this concept to all the regions of India.


Salad chef would mainly venture through its mix of tested formats like "take away" and QSR formats.


Salad chef seeks

Franchise

and Equity partners to execute its expansion plans.


Franchise with " Salad chef"
Salad chef invites Franchisee partners as Ambassadors of this Healthy green food concept, aboard to spread the awareness around about the Healthy eating and thus healthy living.
The Benefits of partnering:
Be a part of Health awareness campaign to put a stop to fast growing graph of Lifestyle diseases.


Kick start the ownership of an enterprise


Get Free Entrepreneurship Training (learning nuances of retail food business)


Partly Outsource controls & functions of your business to Salad chef's expert team with an experience of 20 years in the business.


Get going smoothly with readymade solutions to the problems in your business.


Associate with a Brand of Future.


Earn healthy profitability on your low capital investments


Have excellent Flexibility & feasibility to scale up the Business


Owners of space gets an opportunity to put readymade business format at their place in no time


Feel the comfort of being in company of a reliable & trustworthy partner "salad chef".


Be the proud recipient of people's Goodwill.


Salad chef "the Franchisor"
As a franchisor, Salad chef shoulders all its responsibilities sincerely and helps Franchisees in every possible manner to run their enterprise efficiently
Assist the Franchisee in project & set up work with all specifications, vendor and item detailed lists.


Salad chef is responsible for providing supplies of every single material from central kitchen to maintain the homogeneity of product across its stores


Assists in sourcing & training of manpower


Assists with all standardization & operating procedures


Assist Franchisee in operations and management of stores


Franchisee Stores:
Salad chef is open to offering Franchise for all size formats from a take away to fine dining
Press Exposure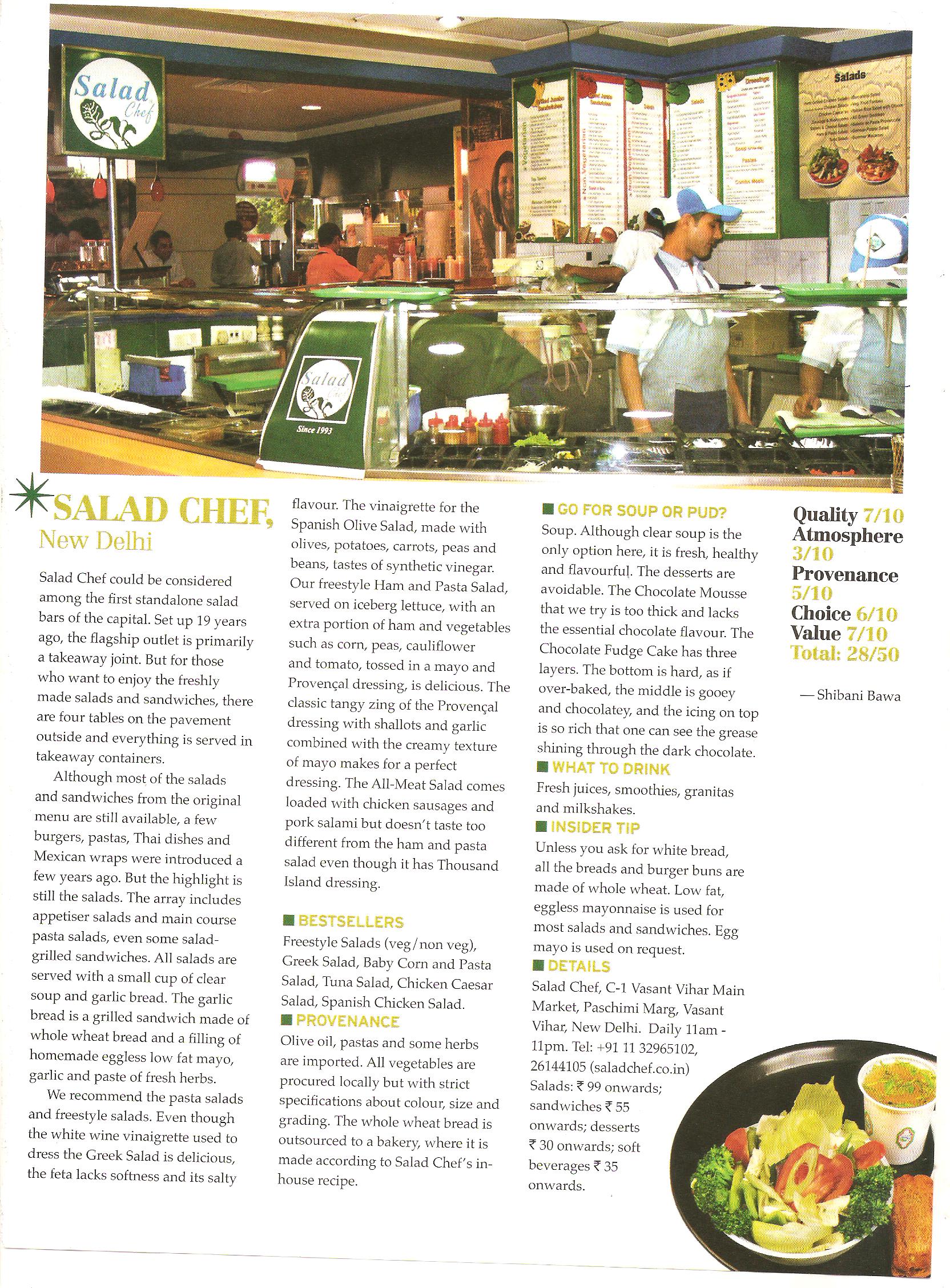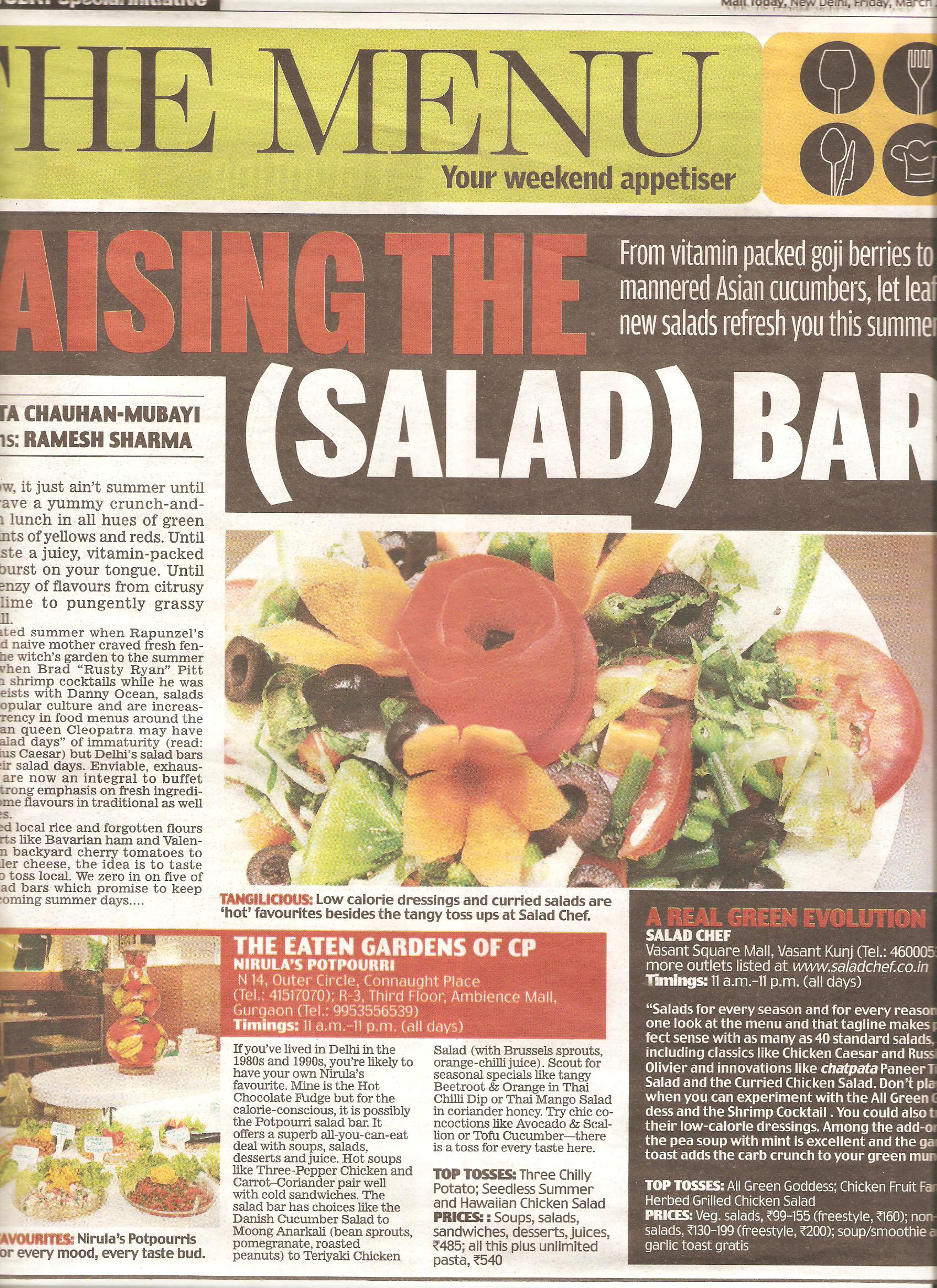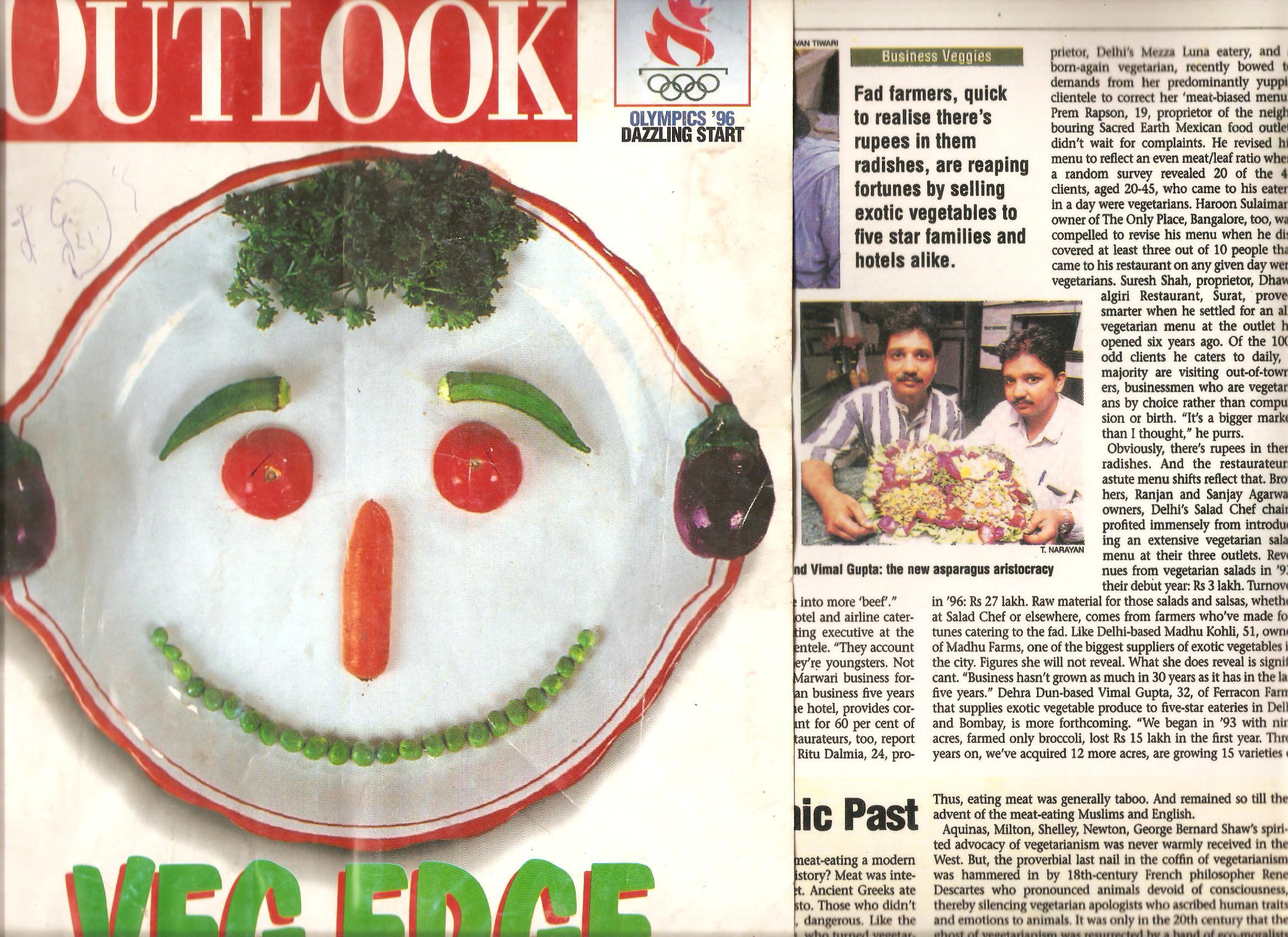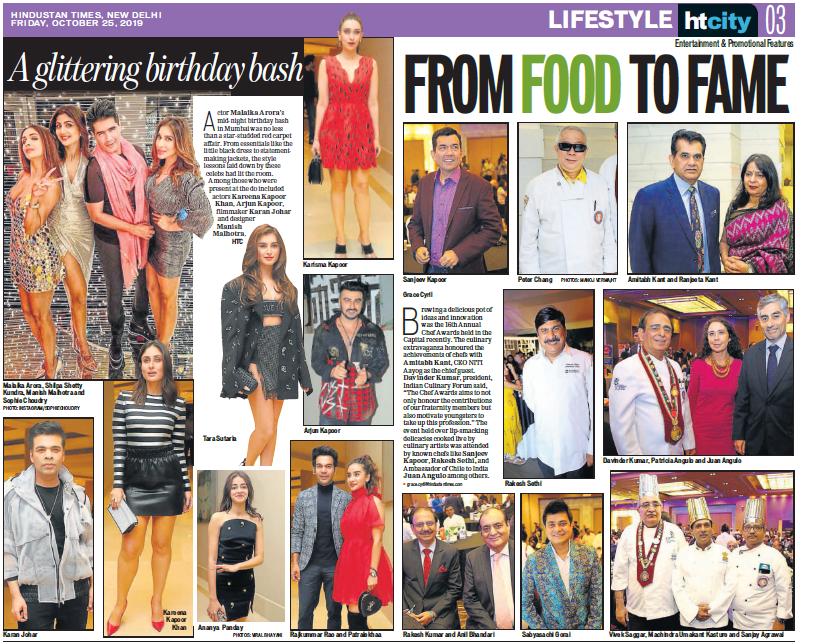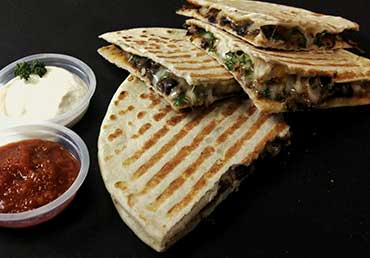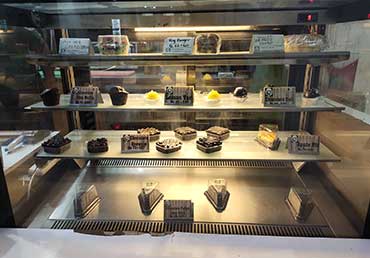 2021 © Salad Chef All Rights Reserved. Design By Petpooja.